We are STILL solicitng donations for this websites operational expenses in 2016.
The estimated expenses for a calendar year is around $275. As of September2016, we still need $75 to meet the 2016 years operations budget. Please help if you can, but no worries if you can't.
1/18/2017 - sbluford
Latest Tulsa Deciscion Support Graphic
See NWS Tulsa for more details:
Tulsa Deciscion Support Page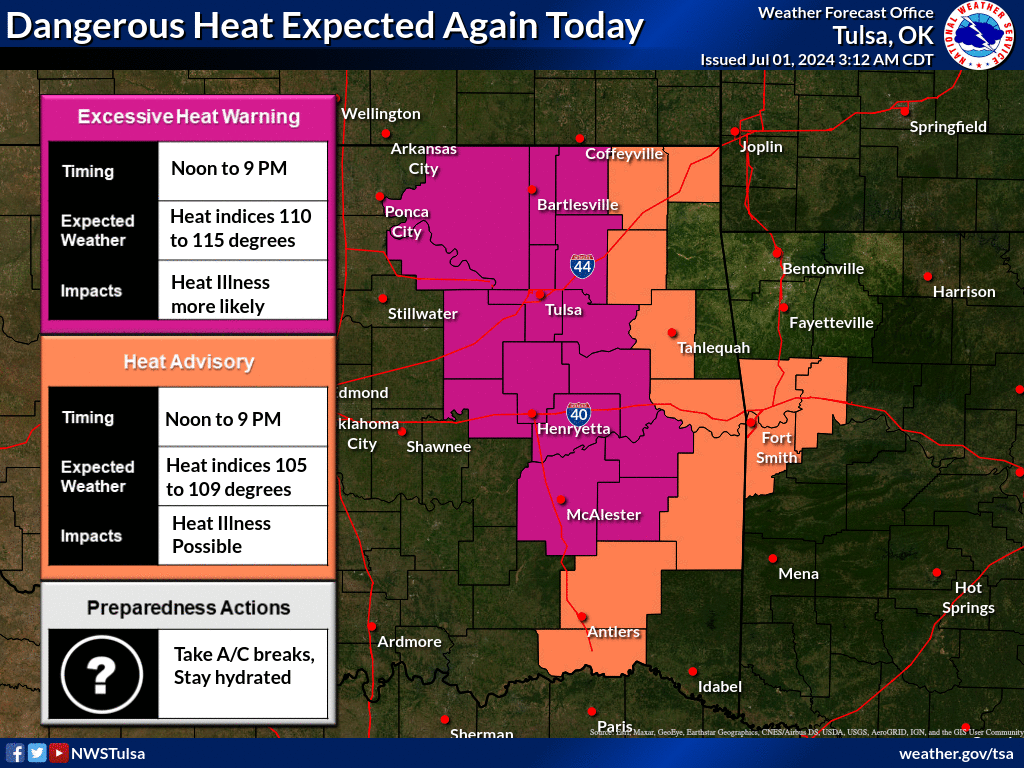 More News Headlines
2/27/2015 - sbluford
1/21/2016 - sbluford (updated)
8/13/2014 - sbluford
2/24/2013 - jgenung
4/1/2008 - sbluford (updated)
1/4/2007 - tulmic (updated)
All The News!
--->